The History of Eagle Pass Lodge
For over 100 years, the Ringneck Pheasant has flourished on the native prairies of South Dakota. Introduced in 1908, the hearty pheasants have not only survived in the state but have reached numbers unrivaled in any other part of the world. If you were to ask any serious upland hunter where to track down these beautiful game birds, undoubtedly they would reply, "On the prairies of South Dakota." Eagle Pass Lodge is located near Ree Heights in central South Dakota. If you go back in time, the area was home to the Arikara Indian Tribe, also known as the Ree Tribe, who came to the area in about AD 1500. The Ree Heights area still contains artifacts of that tribe. Central South Dakota was known for its tall-grass prairie that was home to vast buffalo herds. Homesteaders began arriving in the 1870s developing the region into farming and ranching communities. Pheasants were introduced into the area in the early 1900s and began to flourish in the 1940s. Conservation practices have helped to increase habitat and today's wild pheasant population in South Dakota is at record levels. Central South Dakota is widely considered the pheasant capital of the world.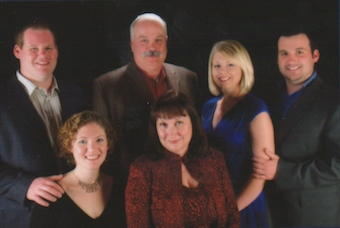 The Munger Family
Eagle Pass Lodge is a family-owned company. Steve and Debi Munger own and operate the business. The family roots go back to their 1882 homestead. Being native to South Dakota deepens their respect for the tradition and camaraderie of pheasant hunting.
The family also owns and manages the 12,000-acre Eagle Pass Ranch, a world-renowned breeder of registered Angus and Gelbvieh cattle. Eagle Pass Ranch has been cited annually by the National Cattlemen's Beef Association as one of the top 25 cattle breeding operations in the US. Much of Eagle Pass Ranch's work is still done on horseback.
A portion of the Lodge itself is a restored 1920 circa horse barn, originally built to house eight teams of horses. The teams of horses were used to pull the necessary farm implements of the day and wagons that hauled hay to the cowherd.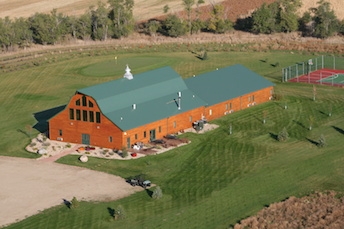 The Hunting Property
In 2000, a 1,600-acre parcel of the Ranch was designated for wildlife habitat enhancement. This enhancement plan has added or restored four miles of tree belts, 300 acres of nesting habitat, five waterways with ponds, and strategically placed food plots. The habitat management has proven to be an ideal setting for wild pheasant production and assures a large crop of wild pheasants each season.
When you return home from your luxury pheasant hunt at Eagle Pass Lodge you will realize three things. First, you can shoot pen-raised pheasants anywhere. If you want to shoot wild pheasants, you need to come to South Dakota. Second, if you really want to experience the "Four Seasons" of hunting lodges then you need to stay at Eagle Pass Lodge and have them cater to your every desire. And last, you will realize that you have experienced a traditional South Dakota pheasant hunt just like the Munger family has been doing for nearly 75 years.