Gourmet Meals at the Lodge
The Eagle Pass Lodge cuisine is best termed "Western Gourmet" and it will prove to be a highlight of your stay. We offer great food prepared by our talented chefs and served by our friendly, accommodating servers. It is a good thing you are walking a few miles every day pheasant hunting so you can justify the indulgence. Tell your wives that all of our recipes are available here on the website.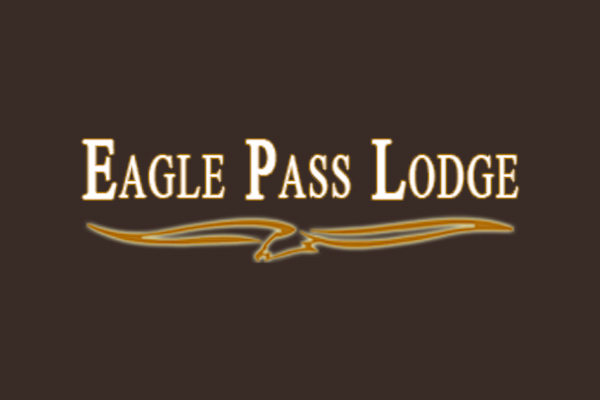 Ranch Style Breakfast
Breakfast is served hot and fresh every morning at 8:00 AM. You can expect a hearty ranch-style spread featuring homemade biscuits with sausage gravy, eggs Benedict, and caramel pecan french toast. A lighter option of fruit, granola and yogurt is also available. Lunch is served hot and at the lodge. You will enjoy a gourmet sandwich and a selection from Grandma's favorite soup recipes. Beverages and snacks are available in the lodge at all times.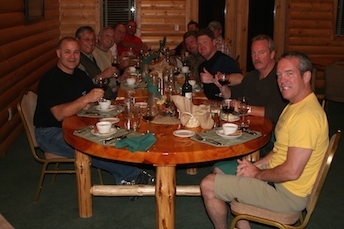 Delicious!
Western Gourmet Dinner
Our five-course "Western Gourmet" evening meal will bring a stylish end to a fabulous day of hunting. At Eagle Pass Lodge, it's all about the meat. We hand select aged, prime beef and grill it to perfection. Sometimes we go fancy and serve it butterfly cut with fried oysters and Hollandaise sauce and sometimes we serve it bone-in with ranch-style trimmings. Our smoked ribs and gourmet pheasant recipes will also be on the menu during your stay. Hors d'oeuvres start an hour before dinner and unique and tasty soups and salads start the seated portion of the meal. Save room for dessert because it will likely be a Georgia-style peach cobbler or our signature Eagle Pass Lodge red velvet cake. Homemade breads and fine wines are served each evening.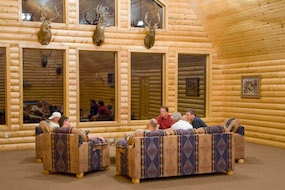 Relax After The Hunt
After Dinner
After dinner, you will enjoy retiring to one of the lodge's conversation areas. Perhaps your idea of a good evening is sharing a cocktail with friends or reflecting on your day while reading a good book. As you relax, memories from the day's hunt will be relived as you recall an experience unlike any other, the South Dakota pheasant hunt.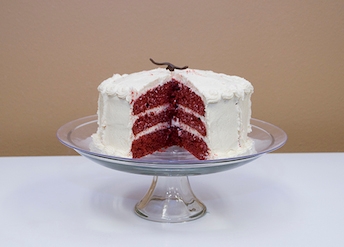 Recipes
Many of our guests want to know how to best prepare the pheasants that they shoot. Our chefs have shared some of their favorite pheasant recipes as well as some popular dessert and appetizer recipes. Bon Appetit!