Located Between Pierre & Huron South Dakota in the heart of the Golden Triangle
Eagle Pass Lodge is located on US Highway 14 in east-central South Dakota, near the small town of Ree Heights. From the Ree Heights junction on US Highway 14, go 2 miles west and 1 mile north to reach the Lodge. The lodge is within the Golden Triangle of South Dakota and just 1 hour from Pierre & Chamberlain - 2 hours from Mitchell.
The Lodge is:
10 miles from Highmore, SD where there is a 3,800' paved runway, or
60 miles from the Pierre, SD airport or
100 miles from the Aberdeen, SD airport, or
180 miles from the Sioux Falls, SD airport.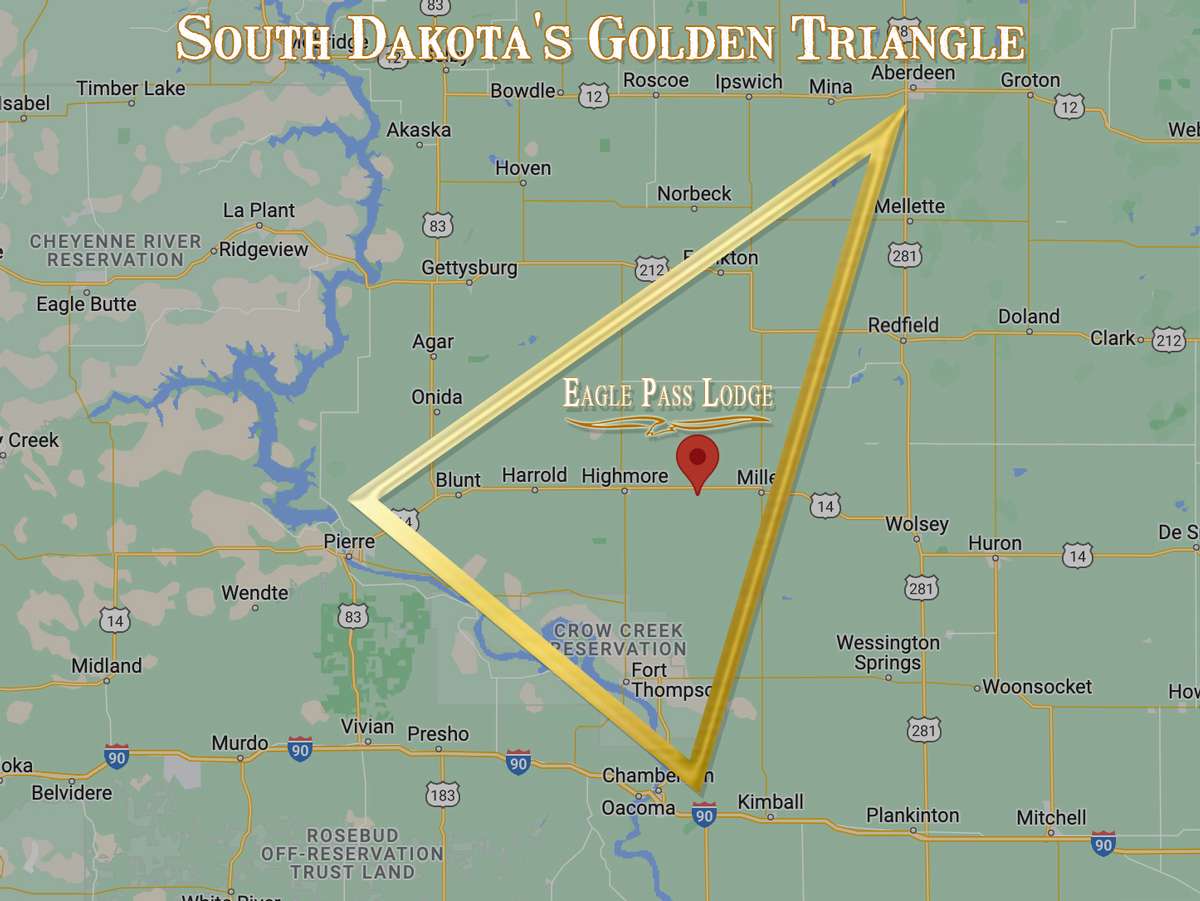 Where is South Dakota's Golden Triangle?
Known as the Golden Triangle of South Dakota, this area of Central South Dakota offers an abundant wild pheasant population and some of the best pheasant hunting in the world. The boundary of the Golden triangle runs approximately from Pierre to Chamberlain and up to Aberdeen. The region includes a mix of public and private hunting land, farms ranches, hunting lodges and some of the best pheasant habitat in the USA.